Partners
CONSULTANTS
Professor ALEXANDER YANKOV
He graduated in Law from Sofia University "St. Kliment Ohridski". He specialized International Law in Hague.
Since 1973 he is a professor in Chair of International Laws and International Relations in Sofia University and it Chairman in the period 1980 – 1989.
Since 1981 professor Yankov is corresponding member of Bulgarian Academy of Sciences (BAS) and during 1988-1989 is Chairman of the Section of International Law and International Relations in the Institute of the State and the Law at BAS;
1988 – 1991 Deputy Chairman of BAS;
1989 – 1990 he has been a Chairman of the Committee of Science and Higher Education;
From 1972 to 1976 he is the Ambassador of Bulgaria in United Kingdom and Northern Ireland;
In the period 1976 – 1980 he has been a standing representative of Bulgaria in UN in New York;
He is a member of UN Commission of International Law in Geneva 1977 -1996;
Member of Standing Arbitration court in Hague since 1971;
Since October 1996 he is a Member of International Tribunal of Maritime law In Hamburg;
Since 1966 he is a Member of American Association of International Law in Washington;
Since 1968 he is a Member of the Association of International Law in London as well as member of it Executive body;
Since 1982 he is a Member of French Association of International Law in Paris;
Member of International Oceanography Institute in Malta since 1969, and institute Vice – Chairman;
Representative of Bulgaria in the number of International organizations and conferences – Committee of UN for peaceful use of sea ground and it Deputy Chairman; Chair Eight IMO Assembly in 1973-1974; Participation in Third Conference of UN of maritime law and chair Third Committee in all sessions from 1973 to 1982, where the Conference ended with adoption of unique and complete UN Convention of Maritime Law;
Member of IX National Assembly and in VII Great National Assembly.
ASSOCIATED PARTNERS
RAYNA BELOVEJDOVA – Associate Partner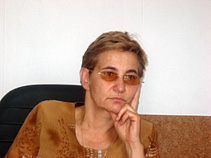 She Graduated in Law from Sofia University "St. Kliment Ohridski" in 1974;
Legal adviser in Loznetz and Triadica Districts from 1976 to 1979;
Member of Sofia Bar Association since 1979 till now;
She was in two mandates a Member of Higher Disciplinary court at Higher Advocacy Committee in Bulgaria;
Specialization – Civil law attorney, consultant and legal representative before Higher Bulgarian courts;
Legal expert – consultant in Real Estate matters, building, notary and other deals;
she worked as legal adviser in cases of ships collisions, retrieval of sunken property, proceeding before Supreme Administrative court in matters connected with Law of protection of competition;
She has a publications concerning Restitution in Bulgaria, Agricultural and forestry lands regimes in Bulgaria, etc.;
She was consultant at the Law and Ordinance for Road Traffic in 2000 and 2001;
She has been a consultant to the problems connected with adoption in Bulgaria and abroad;
She may communicate in Bulgarian, French and Russian.
VESSELA TOMOVA – Associated Partner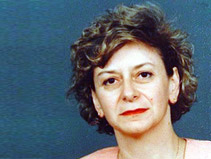 She graduated in Law from Sofia University "St. Kliment Ohridski" in 1976;
She completed postgraduate specialization in International Shipping Law and Practice in SofiaUniversity;
She specialized in the International Law Institute for Development – Rome, Centre for Research of Democracy – Sofia, January – April 1993;
She specialized in Institute of International education in transport "Legal acts frames" at Luchen, Czech Republic in 1993;
Since 1977 she worked as Legal adviser of the Port of Varna;
Chief Legal Adviser at the Port of Varna since 1986 till 1998;
Attorney at law since 1998;
Specialized attorney to the matters connected with maritime transport, handling a cases with extreme value of claims.
Providing legal services in labour disputes, civil law case, divorces, real estate matters.
She may communicate in Bulgarian, English and Russian.
MARINE EXPERTS